Molybdenum Tubes
Molybdenum tubes are one of molybdenum products. Common molybdenum products including pipe, plate, sheet, rod, bar and so on. Molybdenum tube is mainly produced by the powder metallurgy method and the manufacturing processes are substantially as follows: sintering - forging - car system - swaging - machined - polished. When the amount of deformation of the subsequent processing is more than 60%, the density molybdenum tube is substantially close to the theoretical density, so it has high strength, uniform internal organization and excellent high temperature creep resistance property. It is often used as heating element, thermocouple protection tube and molybdenum target tube used in high-temperature vacuum industry, electronic industry, sapphire thermal field and aerospace manufacturing industries.
Chinatungsten can provide seamless molybdenum tube with different sizes and different processing according to customer requirements.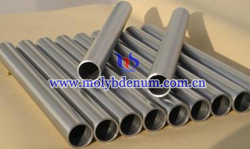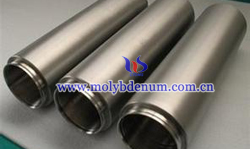 If you have got any interest in molybdenum metals, please feel free to contact us by email: sales@chinatungsten.com, sales@xiamentungsten.com or by telephone:86 592 512 9696/86 592 512 9595.
Related Links: Molybdenum News & Prices