High Purity Molybdenum Sputtering Target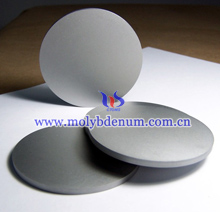 High purity molybdenum sputtering target has better sputtered film performance and the higher the purity, the better the performance is. High purity molybdenum sputtering targets are mainly used in the field of electronics semiconductors, displays and so on. These fields has higher purity requirement on molybdenum target, usually 99.95%. But with the increasing size of glass substrate in liquid crystal display industry, it is required to extend wiring length and to thinner line width. In order to satisfy these requirements should continue to improve sputtered film performance and improve sputtering target properties. To improve the purity of the target can also improve the uniform of film and the quality of wiring, therefore, depending on the size and application environment, purity molybdenum sputtering targets should reach 99.99% ~99.999%  or even higher than 99.999%.
To produce high purity molybdenum sputtering targets should use high purity molybdenum powder as raw material and also should to strictly control the production process, to prevent impurities to pollute the products.
If there is any inquiry of molybdenum, please feel free to contact us by email: sales@chinatungsten.com, sales@xiamentungsten.com or by telephone:86 592 512 9696/86 592 512 9595.