Molybdenum Target Mammography Side Effects
Molybdenum target mammography side effects: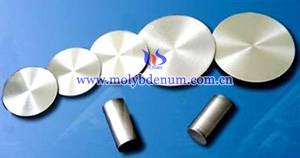 1.Radiation hazards, the ionizing radiation of mammography radiation may cause cancer. Screening mammography is low radiation intensity which is about 0.4mSv. A few studies found that compared annual mammography inspection healthy women and non-inspection high-risk groups, annual mammography inspection healthy women breast cancer risk increased by 1.5 times. Compared high-risk group mammography inspection with those who do not accept the screening the risk of breast cancer is increase by 2.5 times. But several studies are small, not enough to describe the problem.
2. False negative, due to breast density reasons, about 20% of breast cancer is can not be found out by mammography and these false negative often occurs mainly in young women, who because as they age increase, breast density will decrease. In addition, the false negative will make patients to accept the excessive radiation.
3. Overdiagnosis and overtreatment, overdiagnosis refers to a part of breast cancer is no symptoms and it will not endanger the patient's life, but it is diagnosed by this technology. Overtreatment because the doctors can not know which breast cancer should be treated and which does not require treatment, so all treatment, resulting in large side effects on patients who without treatment.
If you have got any interest in molybdenum metals, please feel free to contact us by email: sales@chinatungsten.com, sales@xiamentungsten.com or by telephone:86 592 512 9696/86 592 512 9595.
Related Links: Molybdenum News & Prices