Mirror Finished Molybdenum Plate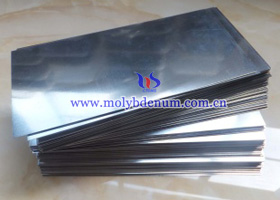 Surface conditions and heat treatment of molybdenum mirror finished plate
Molybdenum annealed cold-rolled flat products provide the ideal conditions. The surface of the molybdenum plate can be divided into shiny, dull, or cold-rolled, according to the parameters of the plate thickness and widt. Mirror molybdenum plate is one of the molybdenum plates.
Appearance:
Metallic luster
Mirror molybdenum plate is a kind of heating material, our company supplies various types of this sheet according to the special needs of the dimensions or drawings.
If you have got any interest in molybdenum metals, please feel free to contact us by email: sales@chinatungsten.com, sales@xiamentungsten.com or by telephone:86 592 512 9696/86 592 512 9595.
Related Links: Molybdenum News & Prices