Molybdenum Discs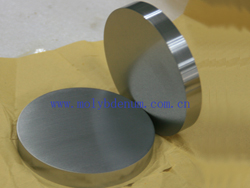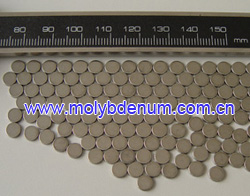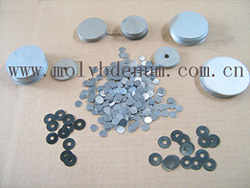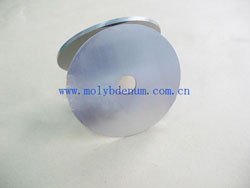 The molybdenum discs have similar thermal expansion to silicon. They are widely used as contact materials in silicon controlled rectifier diodes, transistors and thyristors, mounting material for power semiconductor devices and heat sink bases.
The diameter ranges of molybdenum discs are from 5 to 100 millimeters and the thickness range of molybdenum discs are from 0.1 to 4.0 millimeters.
Square piece: 4 - 25mm2, thickness of mo discs: 0.15- 1.5 mm.
Chemical Composition : Mo >= 99.9%, impurities <=0.10%
Physical Property: Density >=10.2g/cm3
Property: Good shielding capability
If you have got any interest in molybdenum metals, please feel free to contact us by email: sales@chinatungsten.com, sales@xiamentungsten.com or by telephone:86 592 512 9696/86 592 512 9595.
Related Links: Molybdenum News & Prices