High Temperature Molybdenum Bar
High temperature molybdenum bar surface shows silver-gray metallic luster, and oil-soaked phenomenon. The commonly specification is Ø (15 ~ 30) × L (250 ~ 800) mm. According to the chemical composition and application it can be divided into GMHLM.2 and GMHYM.3. GMHLM.2 is high temperature lanthanum molybdenum bar, doped with an amount of La2O3 and it is mainly used as raw material for high-strength wire cutting molybdenum wire, high-temperature electric heating elements and electric light production. GMHYM.3 is high temperature yttrium molybdenum bar, doped with a certain amount of yttrium, primarily as raw material for electric vacuum device, electric light source materials and high temperature furnace, and high temperature material structural parts production.
High temperature molybdenum bar mainly uses wooden boxes or cartons for package and in wooden or cardboard boxes are equipped with groove foam board to protect molybdenum bar and to prevent transportation break down. Further, in storage or transportation should to avoid moisture and collision, stored in ventilated, dry, acid-free atmosphere place to prevent oxidation. Storage period should not exceed six months.
| | | |
| --- | --- | --- |
| | GMHLM一2 | GMHYM一3 |
| Mo Content | ≥99.45% | ≥99.45% |
| RE Content | 0.1-0.5 | 0.1-0.5 |
| Impurity Content | ≤0.05% | ≤0.05% |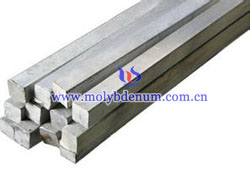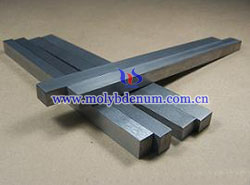 If you have got any interest in molybdenum metals, please feel free to contact us by email: sales@chinatungsten.com, sales@xiamentungsten.com or by telephone:86 592 512 9696/86 592 512 9595.
Related Links: Molybdenum News & Prices