Molybdenum Target Mammography and Puncture
Molybdenum target mammography and puncture need to do at the same time?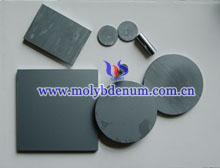 In general, breast mammography examination can choose molybdenum target mammography to check and after the examination does not necessarily to do puncture again, which is decided to the breast mammography inspection result and clinical symptoms. It recommends yearly breast health examination, if there are suspicious lesions, and then the best solution is excisional biopsy.
Mammography, as noninvasive inspection method, has less pain and it is simple to operation. Besides, it has high resolution and good repeatability. What's more the pictures can be saved for before and after comparison, regardless of age, body shape restrictions, now as a routine examination. The diagnosis sensitivity of breast cancer is 82% to 89% and specificity is 87% to 94%. In addition, it can be clearly displayed at all levels fine structure of the breast, especially subtle calcification, which is an important basis for the diagnosis of breast cancer.
If there is any inquiry of molybdenum, please feel free to contact us by email: sales@chinatungsten.com, sales@xiamentungsten.com or by telephone:86 592 512 9696/86 592 512 9595.