maison>>


Mammography Computer Photography And Breast Disease
Mammography computer photography is still one of the most effective ways to check breast disease.
In recent years, the incidence of breast disease increased year by year, especially the first female breast cancer accounts for the incidence of malignant tumors in China's major cities, early detection and early diagnosis and early treatment are important factors in determining the prognosis. Although ultrasound, CT, MRI has developed rapidly, but ultrasound, CT, MRI of breast disease has certain limitations, often can not confirm the diagnosis of breast disease complex technical operations, higher prices, the penetration rate is not high, the current mammography computer photography is still one of the most effective ways to check breast disease.
Breast mammography computer photography, can clearly show the structure of mammary gland hyperplasia breast calcification shape and extent of the number of axillary lymph nodes as well as the specific circumstances of breast lumps, which can clear whether structural abnormalities in the breast lumps breast size, shape and edge cases, there no calcification calcification size and number of axillary lymph node enlargement, etc. in order to make a definite diagnosis of breast disease.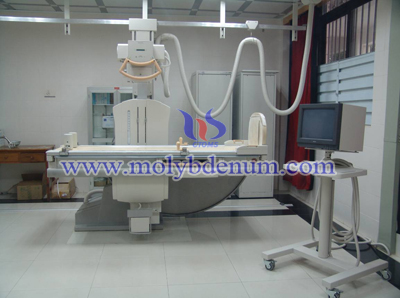 Mammography computer photography used to make the breast piece quality has been a qualitative leap, CR system with specialized mammography processing software and powerful post-processing function, information processing for iP board, you can automatically set the breast reads sensitivity range, making the structure of the image on the gland tumor calcified structure of the skin and nipple venous structures such as structured and axillary lymph nodes, the expression of perfect information is an important means of diagnosis of breast disease, especially important for breast cancer screening.
If you are interested in our products mammography, please feel free to e-mail: sales@chinatungsten.com sales@xiamentungsten.com or Phone: 865925129696 contact us.