Välkommen>>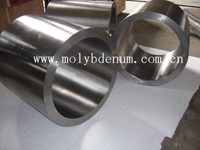 Molybdenum Copper is an excellent alternative to copper tungsten for weight sensitive applications. The combination of high purity raw materials and high temperature hydrogen sintering uses no additives offers the highest thermal conductivity of this system of composite materials.
Advantages of copper molybdenum:
40% lighter than comparable copper tungsten composites
High thermal conductivity of this material system
thermal and mechanical properties of isotropic
thermal expansion measure
Requires no expensive tools
high precision machined to print customer
Coating and metallizing
option
hermetic
Molybdenum-copper heatsink
heatsink is a copper-molybdenum composites containing Mo and Cu, similar to Cu-W, Cu-Mo may CTE also be customized by adjusting the composition. But Mo Cu is much lighter than the W-Cu, so it is more suitable for air and space applications.
advantages:
A high heat conductivity due to the lack of sintering additives employed;
Excellent density;
relatively low density
available stampable sheet (content of Mo is not more than 75% by weight)
Semi-finished or finished (Ni / Au plated) parts available
If you are interested in our products, please do not hesitate to contact us via email: sales@chinatungsten.com sales@xiamentungsten.comor call: 5129 696 86,592th